Turkish peshtemal towels & bath linen manufacturer
Mediterranean linen wholesaler
Turkish peshtemal towels wholesale
As the authentic Turkish peshtemal towels manufacturer and wholesaler, we manufacture custom peshtemal towels in our family factory (located in Denizli,Turkey).
Now we propose our Turkish hammam towels collection for wholesale available immediately and delivered from our French warehouse.
Turkish towels wholesale purchase possible directly online or in warehouse, located near Paris at 3 rue Escouvrier 95200 Sarcelles, France.

All of our peshtemal towels sold online are made of 100 % cotton Oeko-Tex® so there are no toxic or harmful substances.

Towels can be customized with your brand as our washing label is neutral and without brand logo.

Discover our different towels weaving types, flat weaved, herringbone, honeycomb, terry Turkish peshtemal, jacquard peshtamal towels, stonewashed, big size throws and more.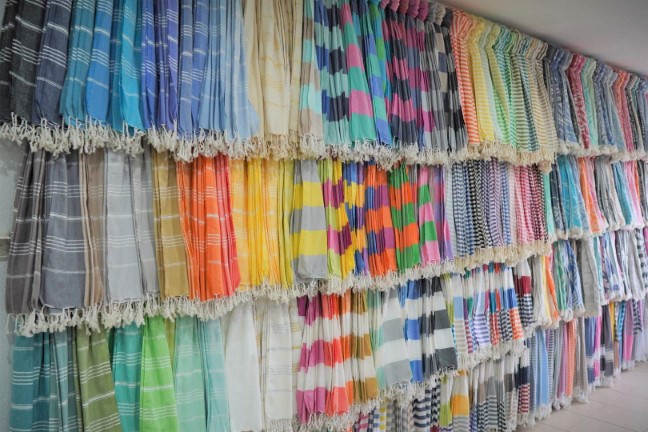 Terry Bath linen wholesale
Terry bath linen collection available for online wholesale for all professionals as hotels, hammam centers and SPA. Resistant and high quality bath towels and bathrobes online wholesale.

Regular restocking of the bath towels collection in our French warehouse (Sarcelles).

See all high quality and resistant hotel terry linens in stock : guest towels, bath towels, oversized bath towels, bathrobes, bath mats, terry headbands, black towels for hairdressers and so more.
For custom towels or any bath linen manufacture please contact us.
Promotional Textile manufacture
We produce tailor made home linen and promotional bath textile items.
We can produce big quantities in expected time and respecting quality standards.

Custom production of essentially cotton linen, fouta towels, terry towels, bathrobes, ponchos, bibs, beach bags.
We manufacture promotional bath towels and we can ship worldwide.

Different types of customization are available: Logo embroidery, logo printing and jacquard weaving.

For more information and test a logo placement on textile article, please visit our Promotional textile page.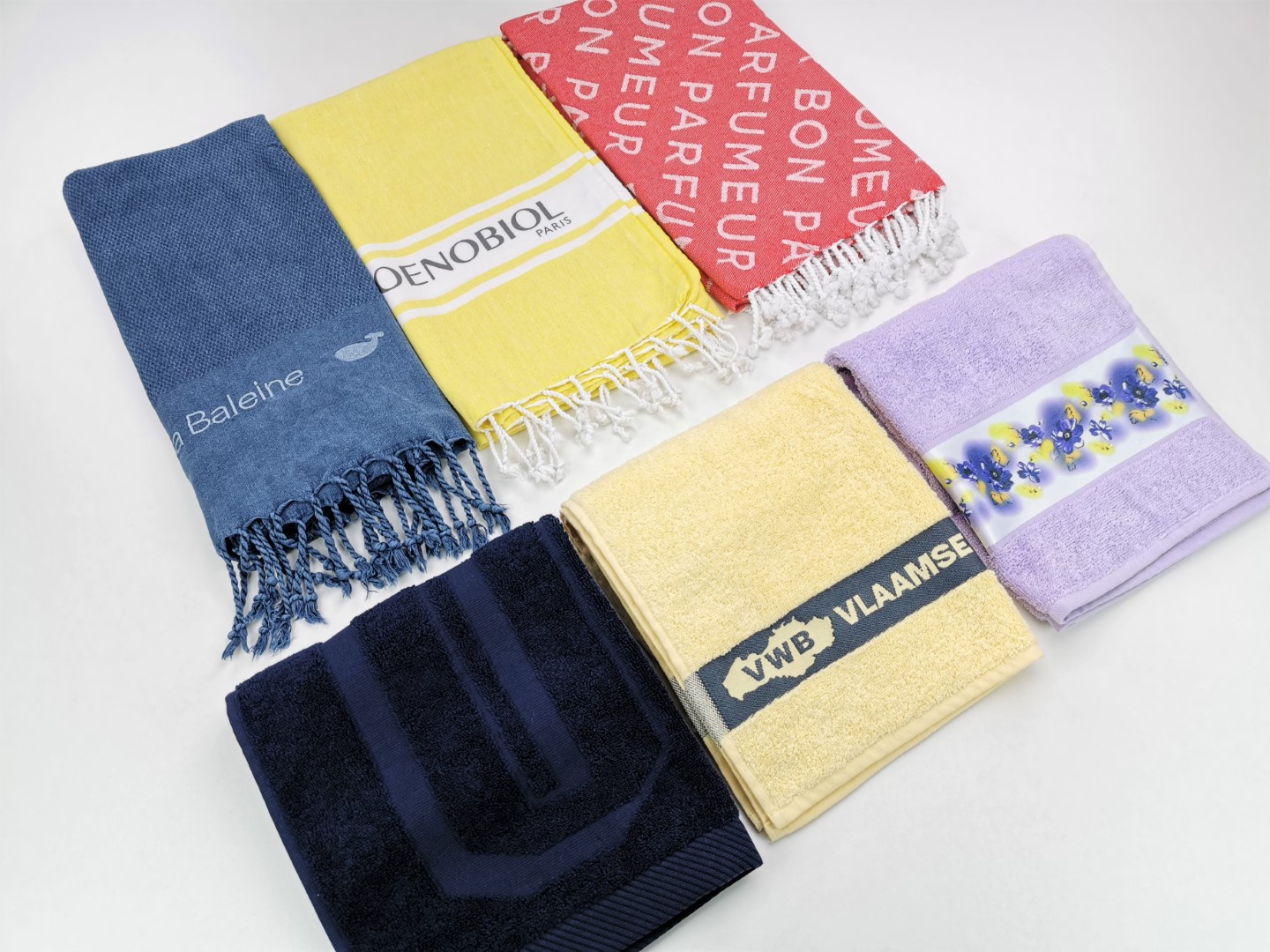 We are a family factory, Turkish pestemal towels and bath linen manufacturer located at Denizli in Turkey, and also offer now wholesale of our large collection of traditional Turkish peshtemals towels and bath linen online.

All our bath and terry linen are Oeko-Tex® standard 100 certified, and available immediately by purchasing online (or in our French warehouse at 3 rue Escouvrier 95200 Sarcelles), facilitating trade with member countries of the European Union, avoiding tedious customs formalities.

Our expertise is focused on custom beach and bath towels and custom linens productions.
Click on the link below to find out more about our company in a video
Turkish towels and terry bath linen wholesale shop.

Shipping from our warehouse in France (Sarcelles).
Welcome to our beach & bath linen warehouse - showroom located at 3 rue Escouvrier 95200 Sarcelles, open Monday to Friday from 09:00 to 18:00 and Saturday from 10:00 to 16:00.

You will be able to discover our wide range of bath and beach linen available as well as the different custom manufacturing possibilities.

For any questions regarding Turkish peshtemals and bath towels, contact us by phone at +337.83.68.28.53 or email: info@towelmed.com