We make custom all kinds of bath linens in our family factory located in Turkey (Denizli).
From the most economical for business gifts, to the most upscale for major brands and hotels, we adapt the towels manufacturing and types of marking as needed.

Manufacture of flat Turkish towel (armure or jacquard weaving), terry Turkish peshtemal, terry towel, microfiber towel, terry / velvet towel (with a cotton terry side and a velvet polyester side for sublimation printers).

Below are described the different options of marking and weaving custom foutas and towels that we propose.
Embroidery on fouta or custom terry towel
Logo embroidery on Turkish peshtemal towel or terry towel.

Logo representation with stitched threads, the embroidery can be done as well on a fouta as on terry towels.

Embroidery is preferred for small and medium sized logos.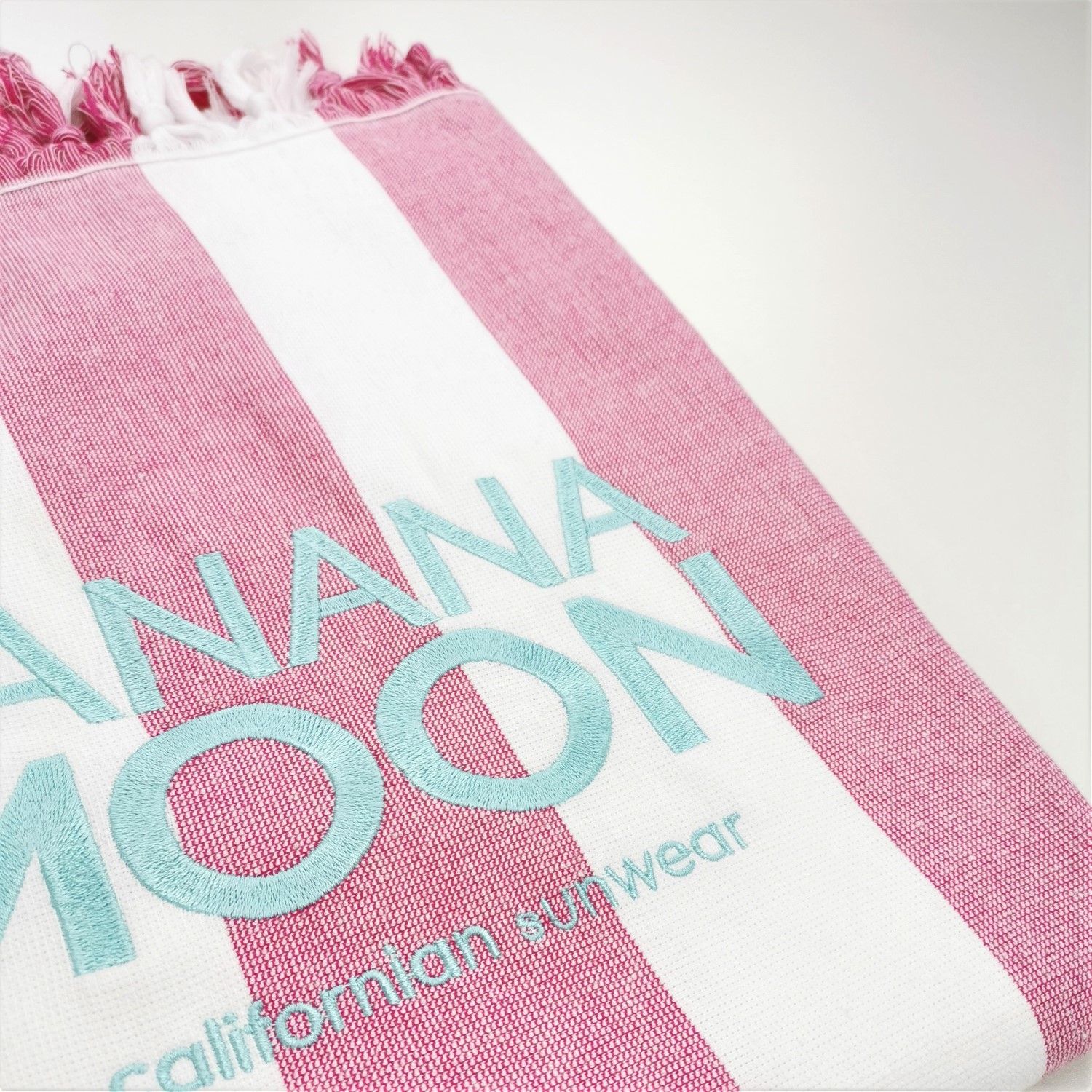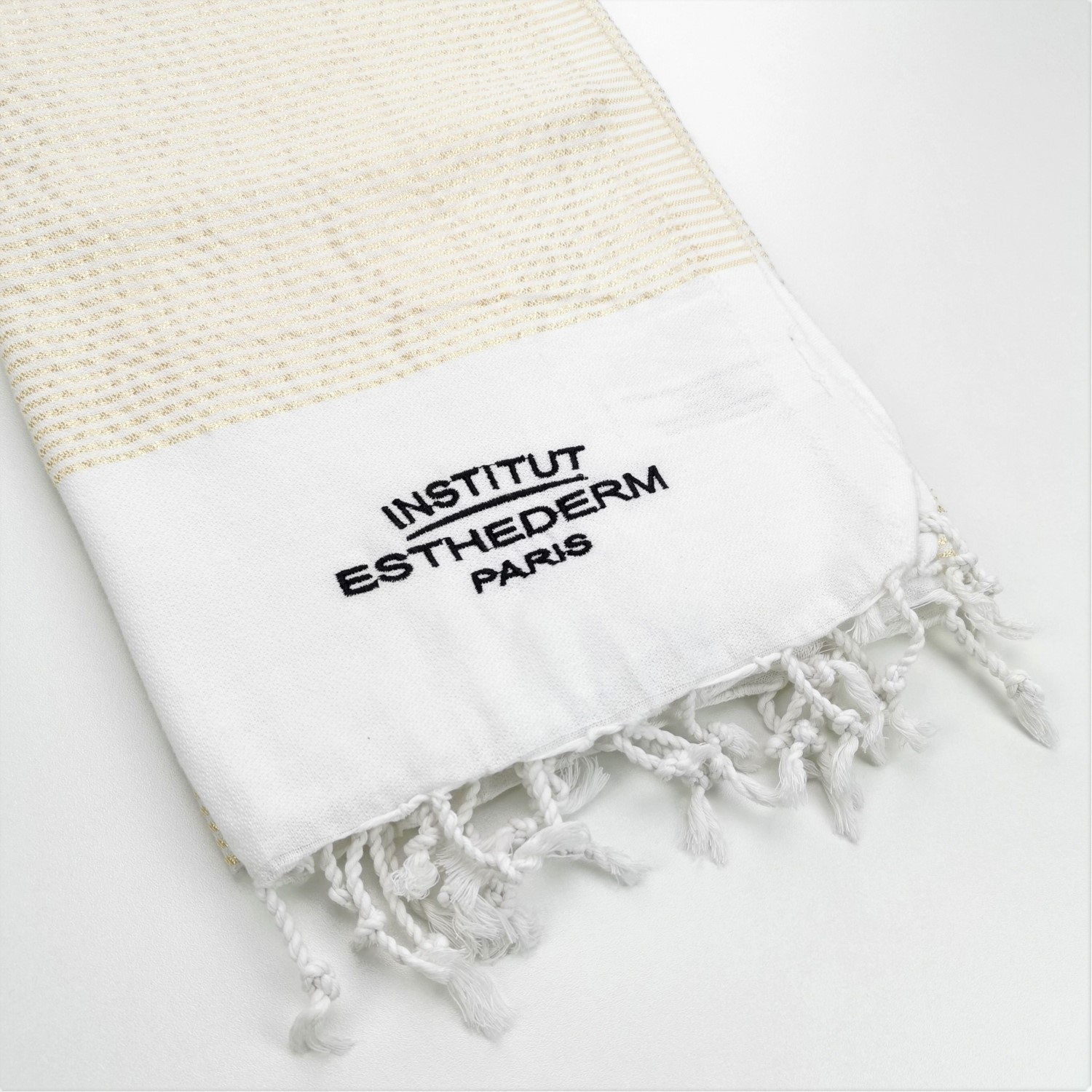 Screenprinting on custom fouta
Screenprint also called silkscreen or serigraph logo on fouta, terry towel, tote bag and t-shirt.

Printing of the logo, the screen printing must be done on a flat base, so on peshtemal towel or on the border of a terry towel.

Max logo size: 60 * 80 cm - The price will increase depending on the number of colors.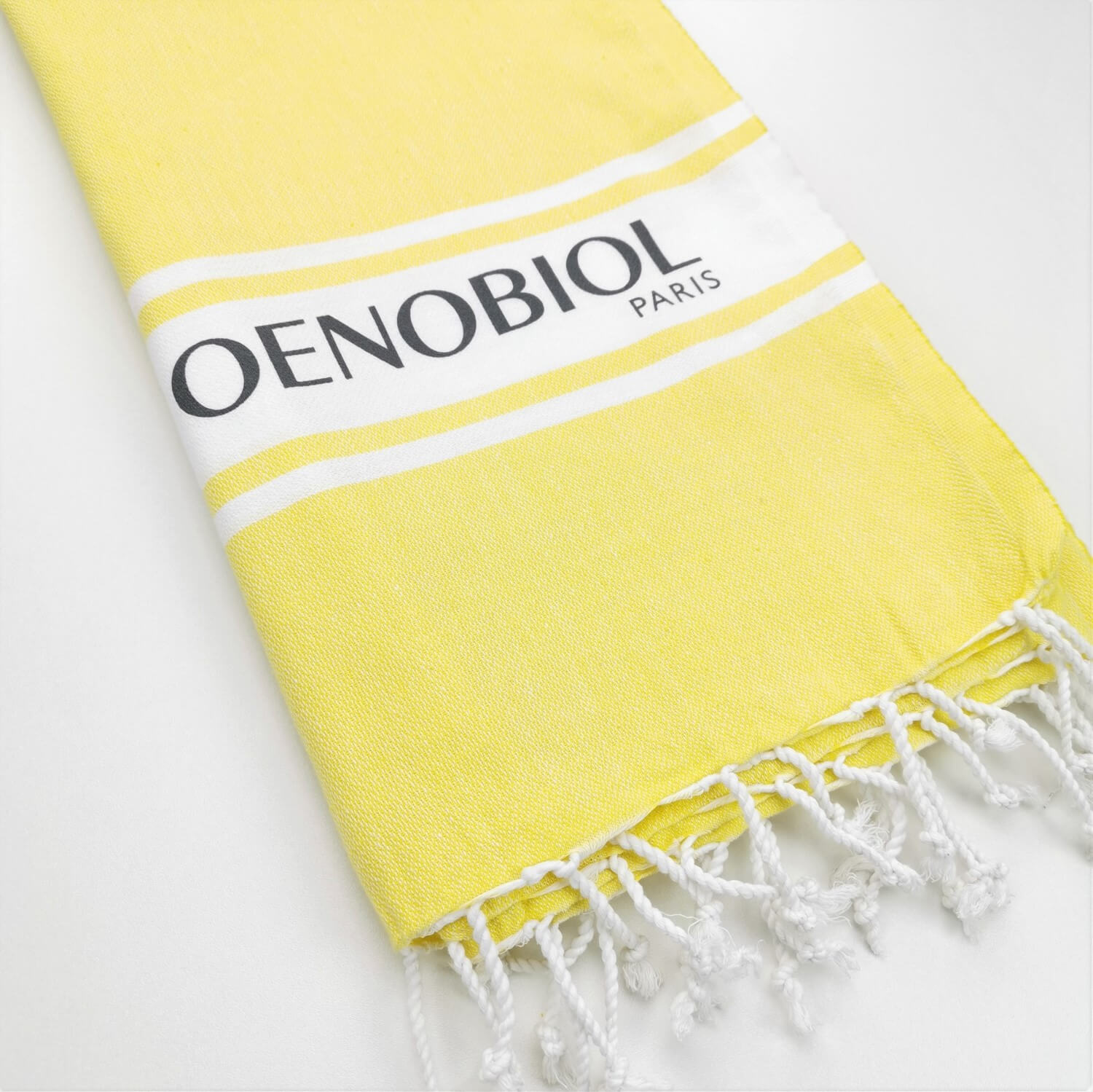 Sublimation on border of terry towel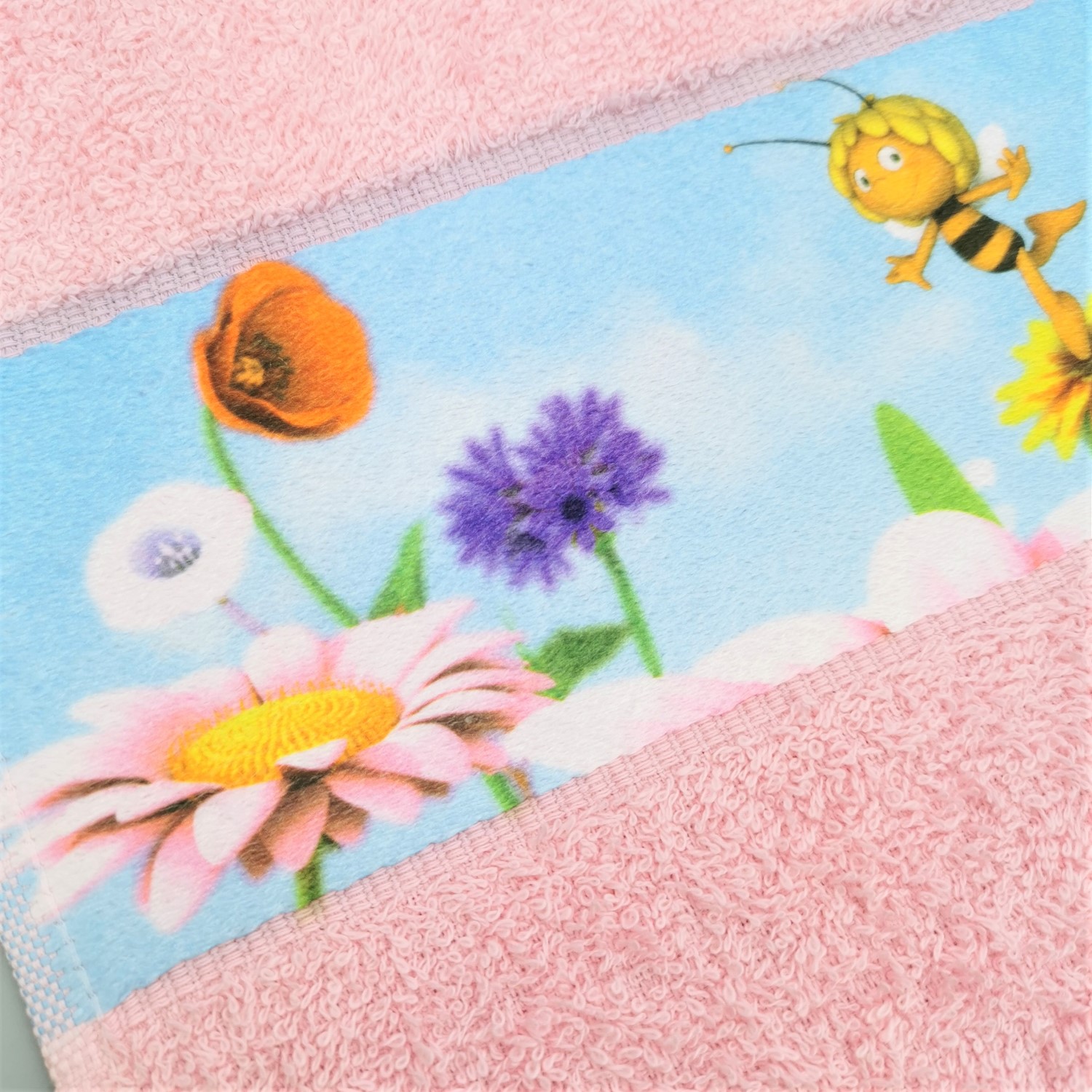 Sublimation of logo or multicolored pattern on the polyester border of terry towel.

Printing of the logo with pressure and heat by a press, the sublimation is done on polyester border of the terry towel.

Sublimation can completely cover the border (polyester) of the towel.
Jacquard woven border towel
Terry towel with jacquard woven border.

The border is woven during the manufacture of the towel, unlike embroidery.

The logo / pattern can fully cover the towel border.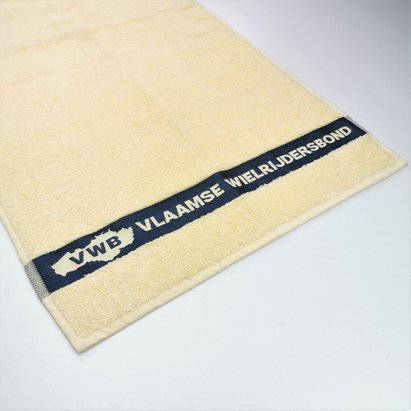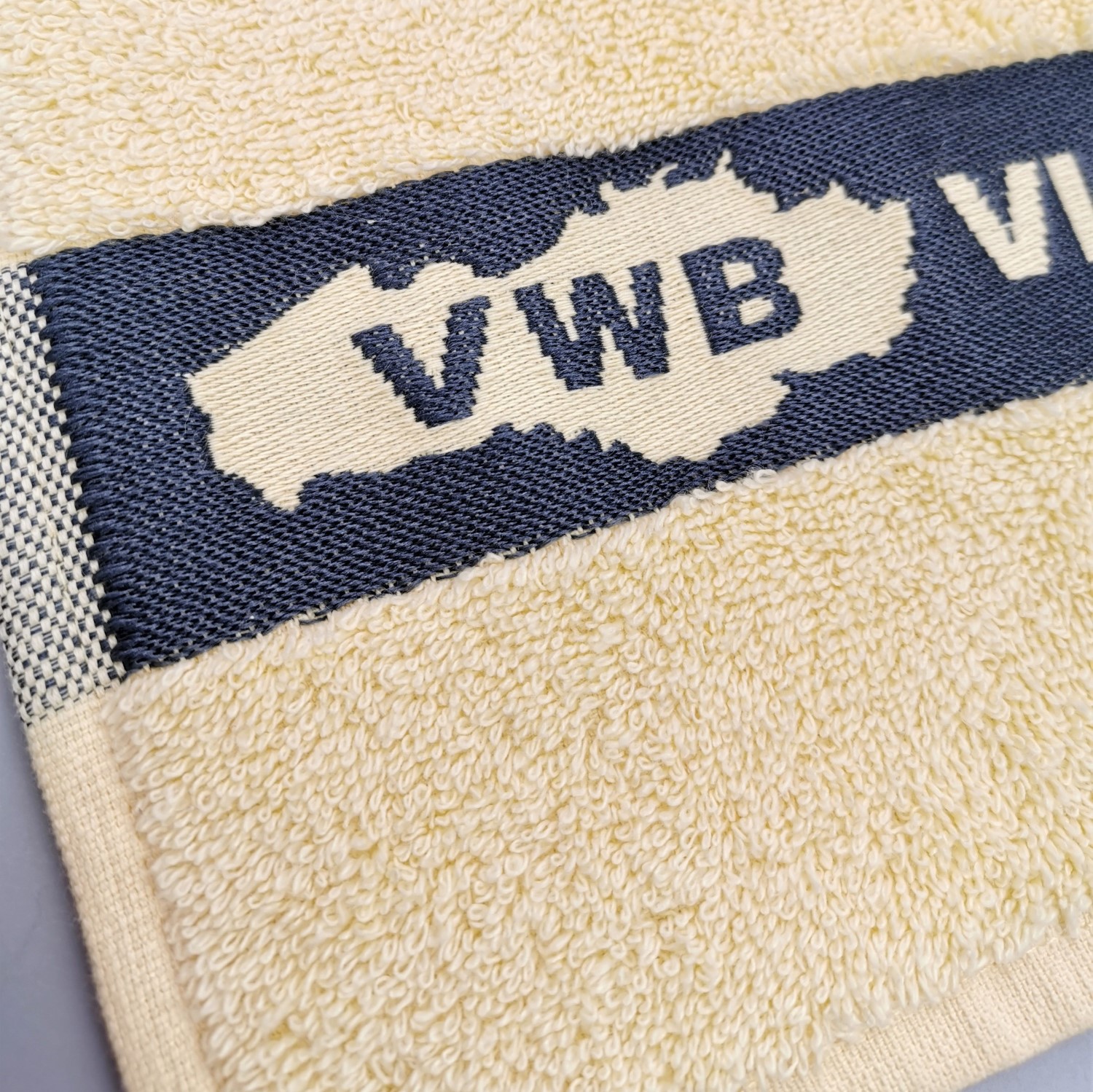 Relief jacquard woven terry towel
Embossed logo weave thanks to the terry sponge loops.

The logo can fully cover the towel, valid for plain colored towels only.

Same technique used for bath mats with Greek motifs in relief.

Very popular technique for hotels to mark the name of the hotel in large and 'prevent' the theft of towels!
Custom Jacquard woven Turkish peshtemal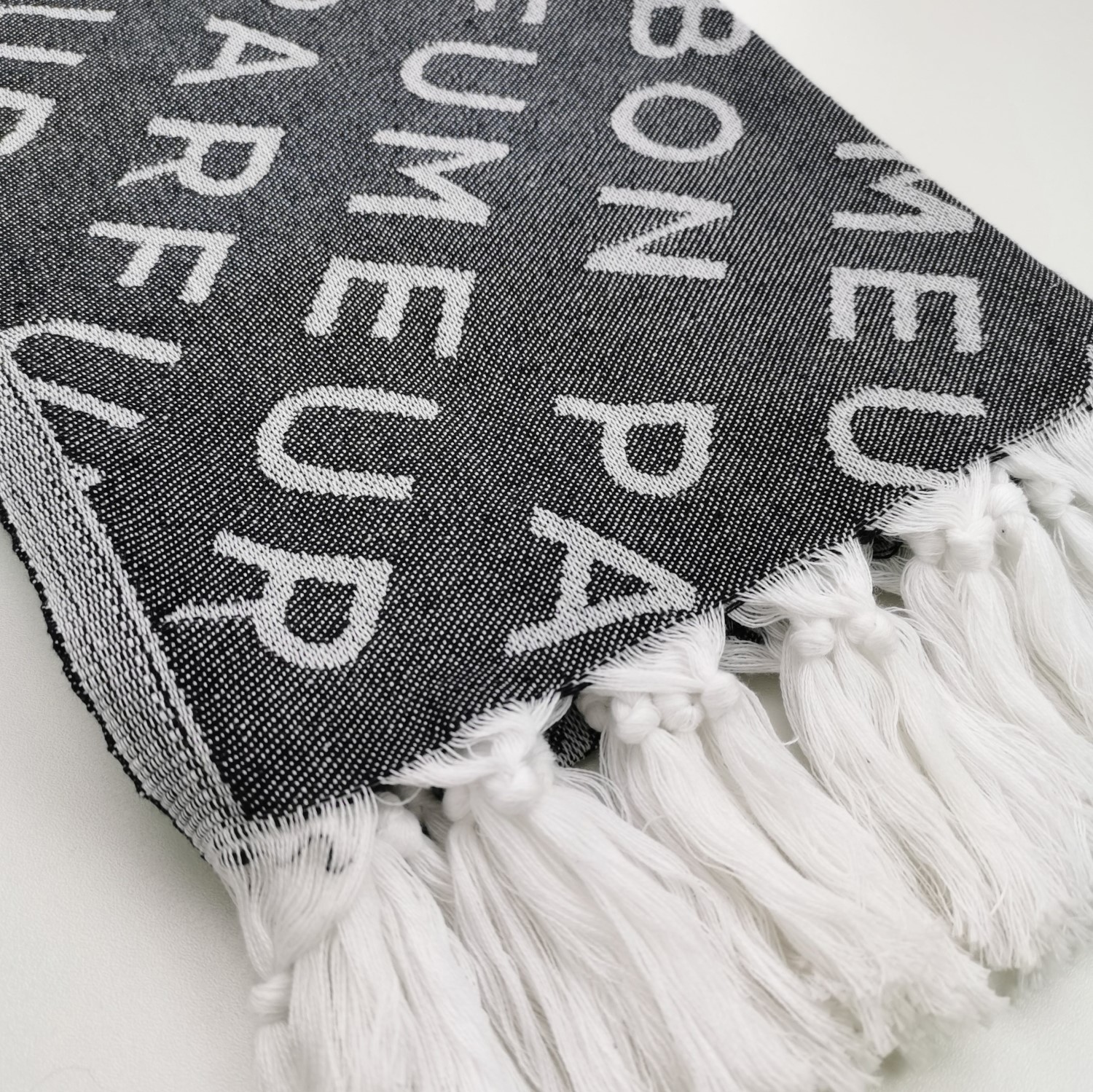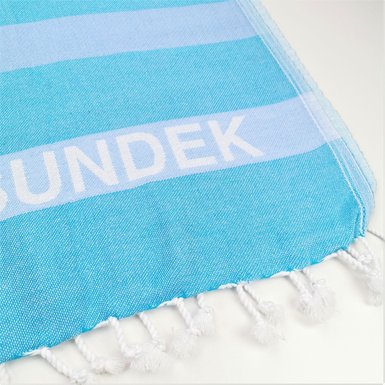 Custom woven Turkish peshtemal towel with jacquard loom.

Logo weaving or patterns in 1 color + white (dyed threads), for more colors we will have to check the feasibility.

The logo / drawing can completely cover the Turkish peshtemal towel.

The custom jacquard peshtemal towel is a high-end customization because the logo / design is woven directly with previously dyed yarns.
You need more informations?
Do not hesitate to contact us to discuss about your project of manufacture of custom made Turkish towels or terry towels, by indicating us a maximum of details like the quantity / color wished, the deadlines and by sending us the logo or design to reproduce.